Back to Events & Publications
Published: 2023 May 11
openBIM® USA Seeing is Believing 2023
We celebrated the 30th anniversary of Renate Fruchter's Project Based Learning (PBL) Laboratory at Stanford University with a hybrid event jointly hosted by PBL, buildingSMART USA and Center for Integrated Facility Engineering (CIFE).
On Day 1, Seeing is Believing 2023 featured global and local examples of openBIM implementation. We introduced award-winning/innovative openBIM projects from around the world, shared challenges, and identified potential use cases with priorities for the USA. With over 250 registrations, 30 in-person and 100 virtual participants contributed to the formulation of a scope for the first set of Seeing is Believing project efforts based on top client requirements.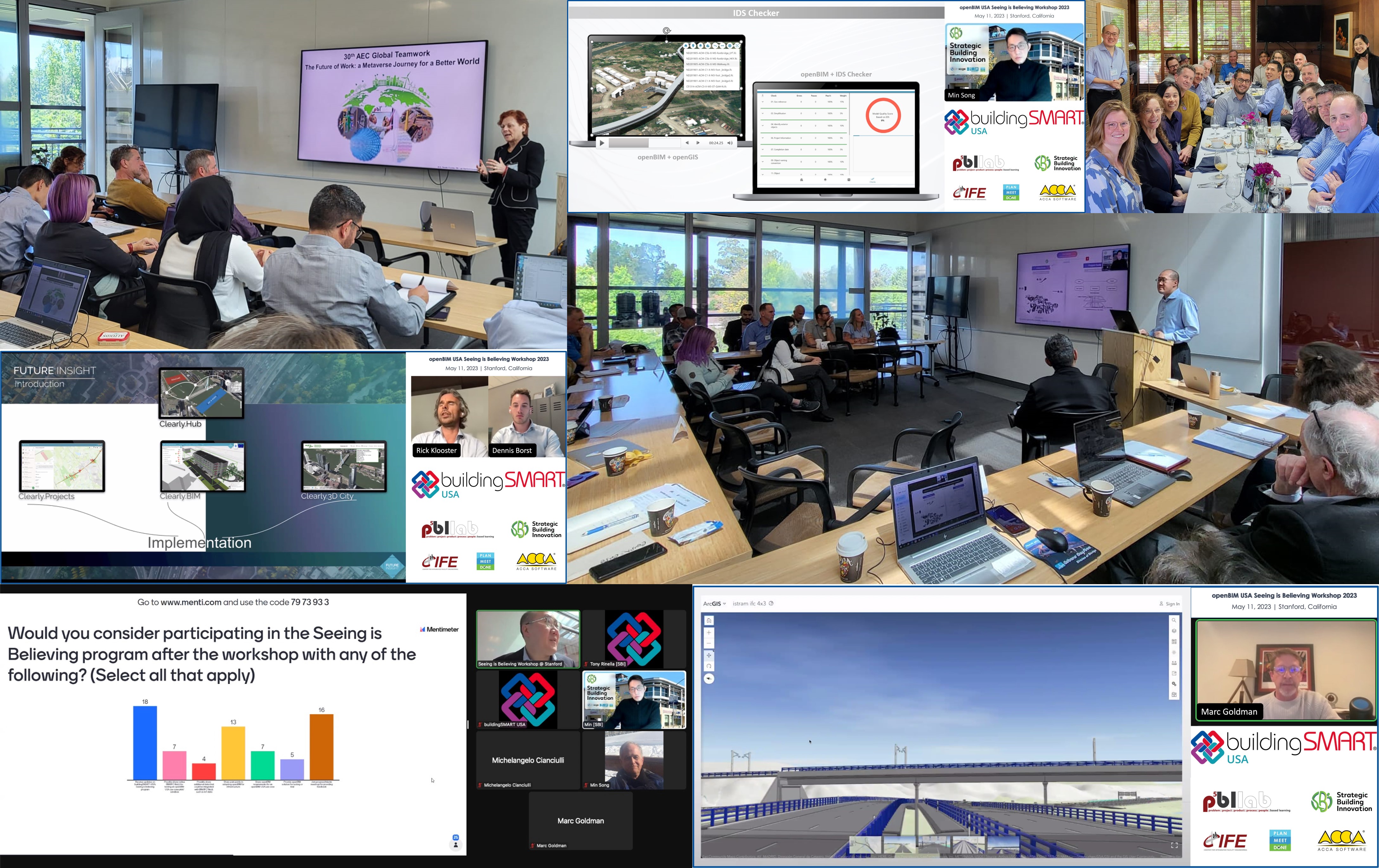 After this working session, definitions of the use cases and information requirements will be refined to support exploration. Participants will have the optional opportunity to submit a typical model to form the basis for development of a viable solution meeting the needs of the use case. These models can have sensitive information redacted or modified, provided they contain sufficient information to support the use case under development.
The expectation is that repeatable, scalable solutions will be rapidly developed and documented with a target to have this stage of the work completed expeditiously with implementation to follow close-on.  
Day 2 was a full day of PBL's 30th AEC Global Teamwork presentations. Renate designed the agenda to interleave alumni presentations where they shared their wholesome (and funny) stories from Renate's class, their career journeys and success stories. We saw amazing presentations 4 global teams, and celebrated with a buffet reception sponsored by SBI with delicious food from Koi Palace.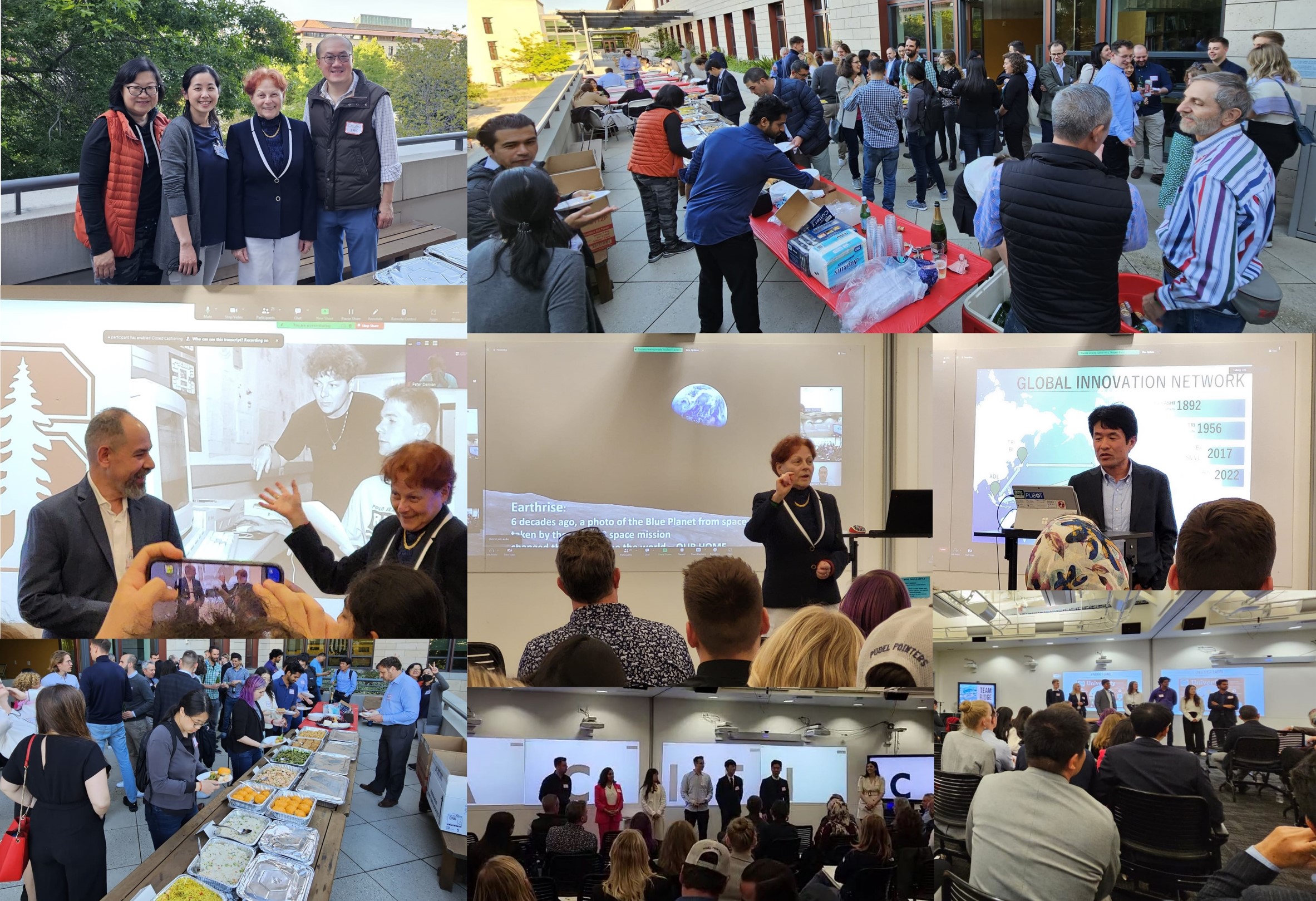 The mission of PBL Lab is to prepare the next generation of AEC professionals who know how to team up with professionals from other disciplines worldwide and leverage the advantages of innovative collaboration technologies. 30 students from 10+ universities will be showcasing the Future of Workflows.